Online purchases (including click & collect) can be returned in store or online provided they meet our change of mind or faulty returns policy.
Purchases made in store need to be returned in store, see in store returns.
Returns Process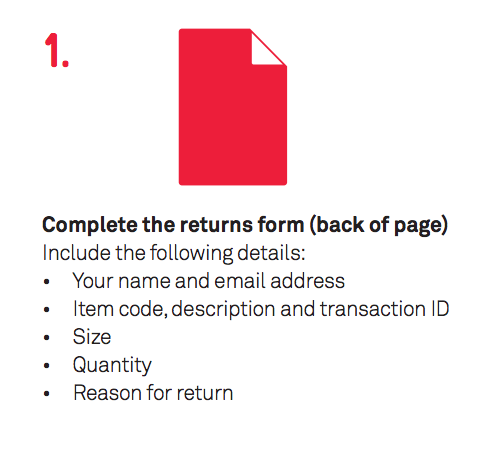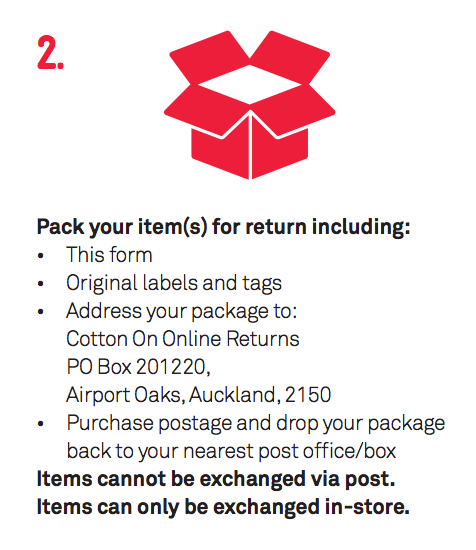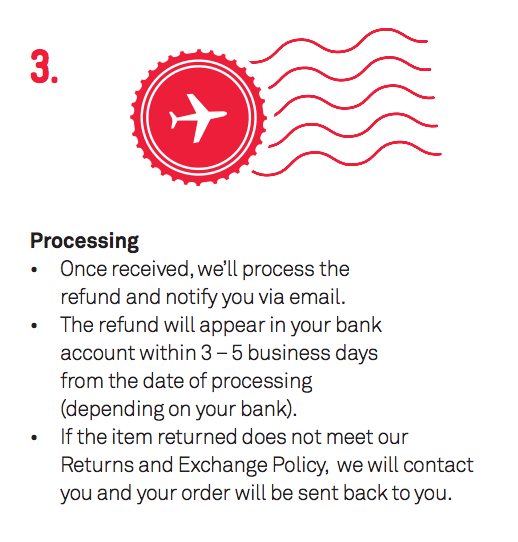 Important Information
We are unable to offer an exchange via our online store, if you are after an exchange we recommend heading into store to make your return. If you can't get into store but you really want another item, we recommend you place a second order to make sure you don't miss out.

You are responsible for any costs associated with returning the item to us including any currency conversion and/or local or international taxes but this is pretty rare.

Shipping costs can't be refunded if there are other items listed on the original invoice that you aren't returning.

Your personal information will be used according to our Privacy Policy to process your refund or return.
Can't find your returns form? Download one here!